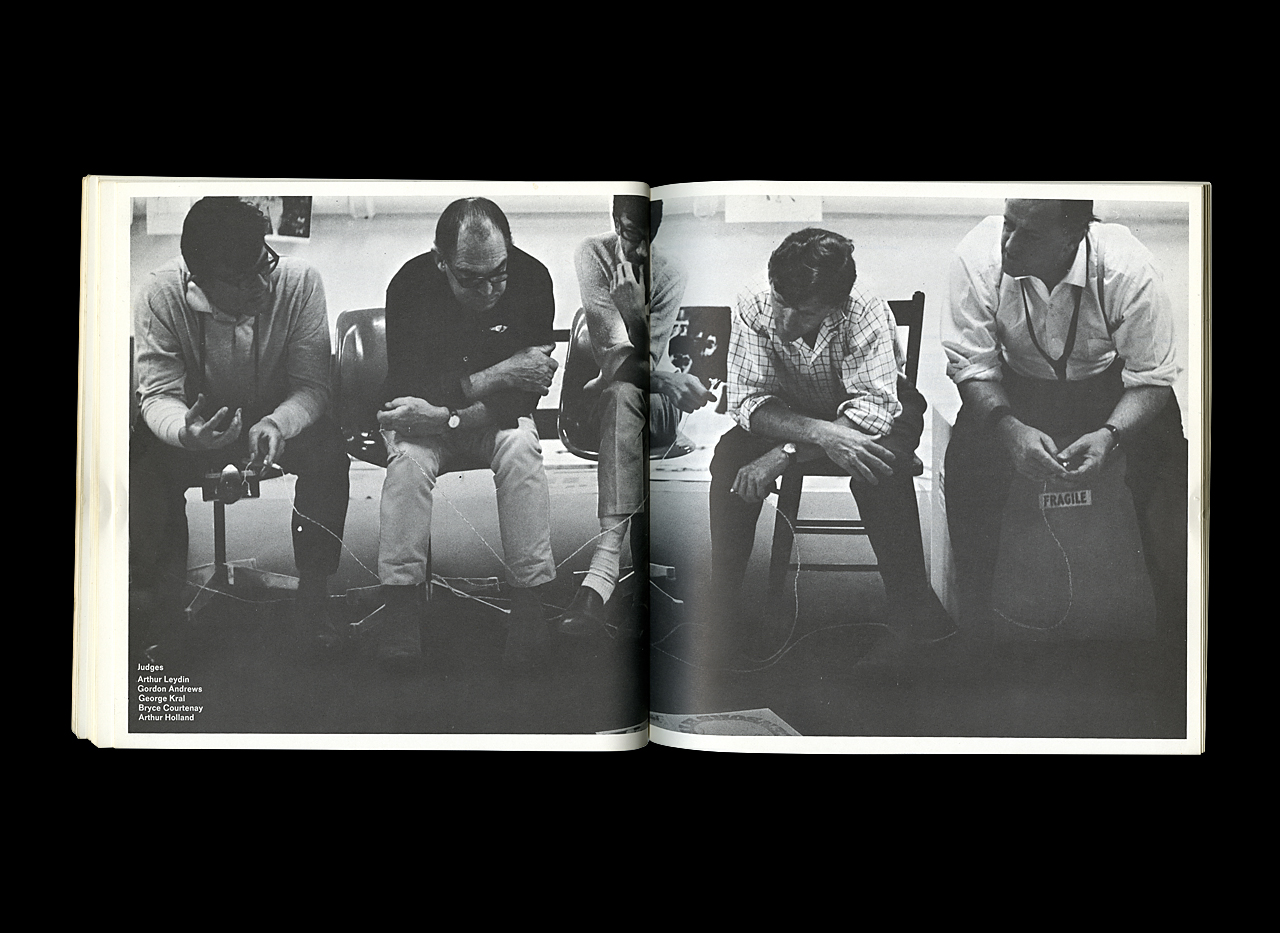 Creative man circa 1965 Australian
Thoughts:
The world is our lending library.
The advertising profession pays dues with
a regularity befitting a well-ordered society.
An exhibition is determined by its jurors.
Methods vary.
A vote-catcher is 'Keeping up with the Lubalins',
or Gerstner or Paccione or Fletcher Forbes and
Gill, depending on the jurors orientation and the
year (for 65 add Crosby).
Result: Mirrors on a wall.
Which is the fairest one of all?
The magazine method has adherents. Would it make
Graphis? (substitute Art Direction, CA, NYAD).
It's very McCalls! (substitute Bazaar, Queen, Nova)
Altars are dressed with entries. The show is great,
it has that up-to-the-last-magazine look.
Play a game. It's called stADus.
Build yourself up to let others down.
Kits on application.
Talk creativity, don't do. Administrate.
I get 'Nova', 'Journal of Marketing', 'Dot Zero',
what do you?
Cultism is the death of creativity.
Individuals. Where are they?
Our method of selection?
Communication. How effective, within the jobs
disciplines. A game I find stimulating and enjoy.